Dve návštevy Milána, tri chody raňajok a jedna profi fotografka - presne toľko som potrebovala aby tieto fotky boli na svete. Kým počas semptembrového MFW som bola vďačná aj za rýchlojedlo v shitnej kaviarni pri Fendi showroome, teraz som si zaumienila, že si februárový pracovný výlet trochu spríjemním aspoň jedným decent jedlom a kávou za deň.
A keď som vygooglila čo za super raňajkové miesta sa v Miláne nachádzajú, stačilo málo a zrodil sa plán semipracovného - semiholčičího výletu so Šanim.
A bolo to celé veľmi super - súznenie dvoch fotoduší, kedy je 'fotenie' úplne valid trávením troch dní v Miláne a do kaviarne sa ide, aby sa fotilo (a pritom sme si dali aj raňajky a kávu) a večer sa maká na fotkách než sa ide na pizzu a víno o desiatej. Ok, neznie to asi ako mega zabáva, ale fakt to bolo super, môžete mi veriť!
Ba čo viac, podnietilo to vznik jedného projektu, ktorý sme tam v návale endorfínov z upravovania fotiek vymysleli a počas MBPFW s troma ďalšími mega ženami aj uskutočnili. Zatiaľ toľko, viac vám nepoviem (iba že to bude onedlho na Vice Czech/Slovakia :P)
Two visits of Milan, 3 course breakfast and 1 pro photog - that's what I needed to make this shoot happen. While worktrip to Milan during the last MFW in autumn was pretty intense and brunch-free and I was happy for at least one superquick meal in a shitty café close to the Fendi showroom, this time I set myself a goal - to have one decent (hipsterish) meal and coffee per day.
And not long after I googled lovely and pitoresque cafés of Milan - the idea was born. The idea of semiwork - semigirls-getaway trip with my fellow photog Šani.
And it was dope! I mean, like a harmony of two photo-souls, spending all three days in Milan by taking pics is totally a valid way to spend one's time, so is going to a café with the intention to take some sick pics there (while having a bite of food and sip of a coffee), and so is editing pics until late hours and then going to grab some pizza afterwards. Maybe it doesn't sound like the best fun ever, but it was very cool and inspiring, I bet you!
And while we were working on images, you know - full of endorphins from a creative work, another idea for the next project popped up! Stay tuned, it will be launched soon at VICE Czech/Slovakia :P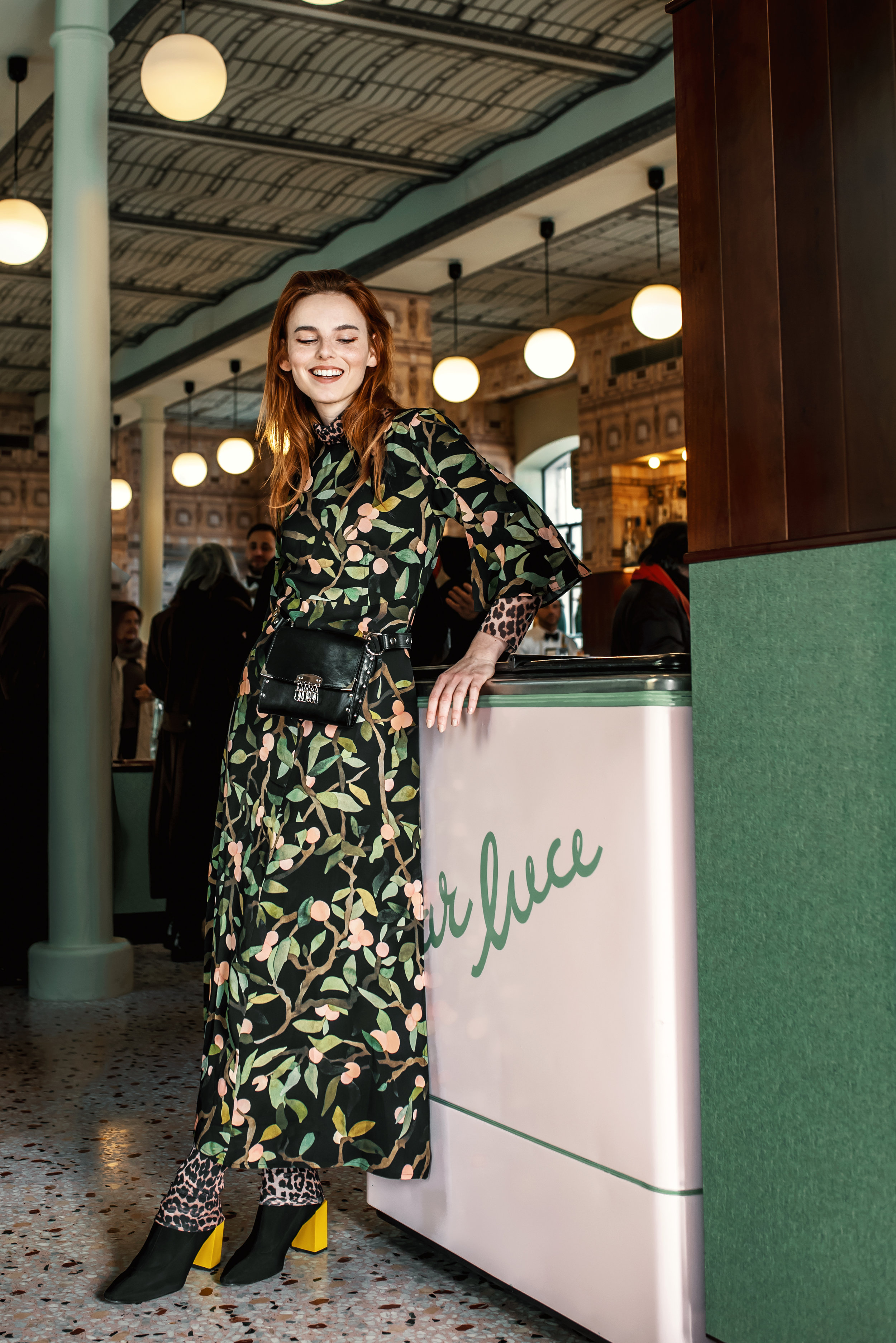 All pics by Alexandra Hrašková IG: @sankohrasko ; edited by me